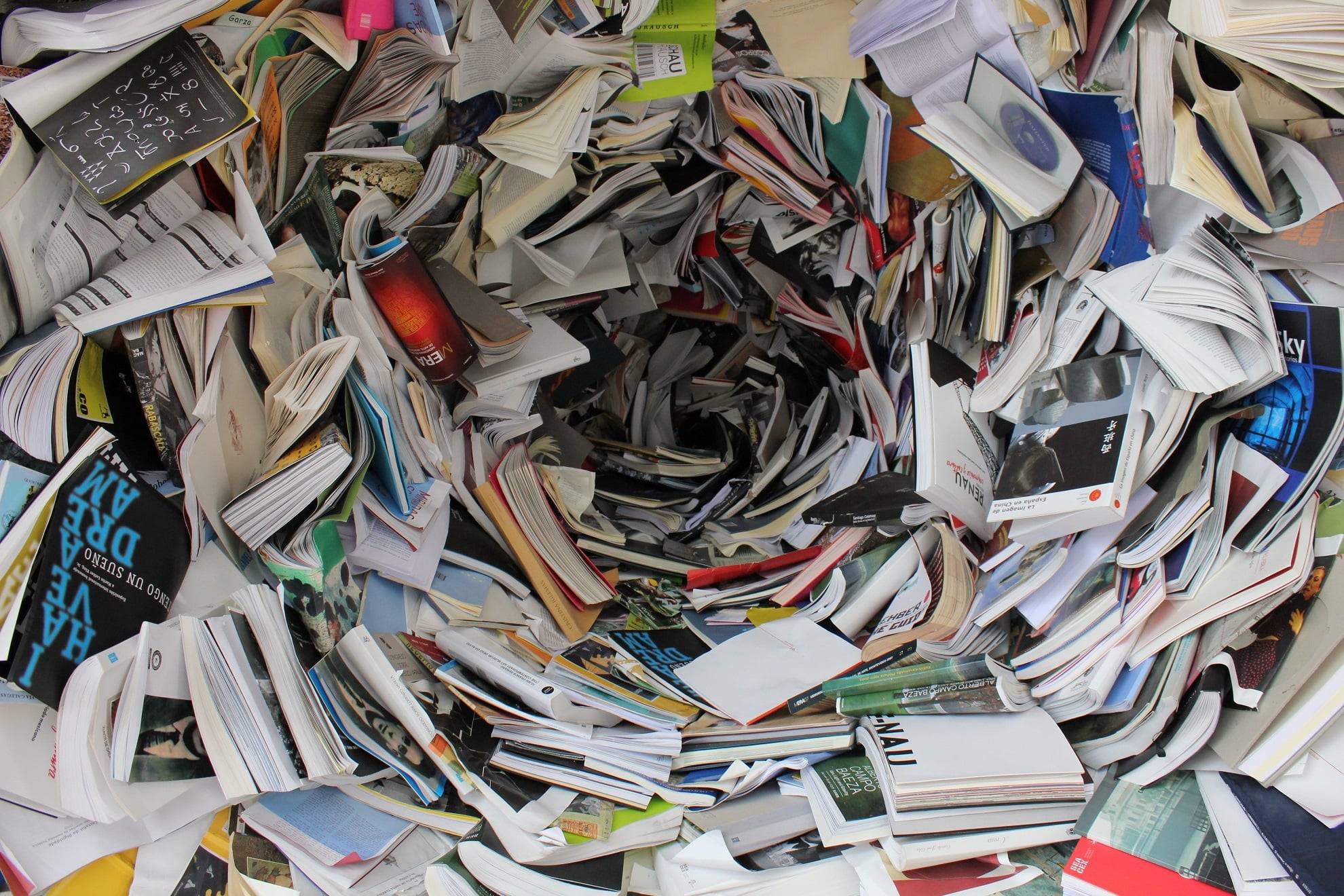 When it comes to high document volumes, a high-speed scanner can do wonders. The fastest document scanners on the market can crunch hundreds of pages in just a minute! So if your daily document turnaround amounts to tens of thousands of pages, we have a few interesting scanner options to offer.
Why And When To Use A Fast Scanner?
You've probably heard the phrase "time is money". If your job cannot tolerate even a minute of delay, then you definitely should think about getting a fast scanner.
High-speed scanners can be very expensive, but they can do their job so quickly that you will never have to worry about any setbacks. As a bonus, high-end fast scanners often have excellent scan quality, which may matter to you as well.
Fast scanners are ideal for any job where you need to go through thousands of documents daily. Not only can fast scanners process hundreds of documents per minute, but they also have advanced features like blank page detection, double feed detection, and auto profiles to help you save time.
But if you do not have a huge volume of documents daily, then you probably don't need a fast scanner. High-speed scanners can be quite an investment, so why waste money if you won't be needing their potential continuously?
What To Check Before Buying A Fast Scanner
If you indeed need a fast scanner, then here are the most important specs and features that you should be looking for:
Ppm/ipm (pages per minute/impressions per minute). Obviously, ppm shows how many pages a scanner can scan per minute. Ipm, on the other hand, generally refers to scanners that can scan both sides of the document at the same time. Due to this, ipm is usually double the ppm.
Duplex scanning. Scanners that support duplex processing can simultaneously scan both sides of the document. This feature allows you to avoid manually flipping two-side documents. All scanners in our roundup have this feature.
Daily duty cycle. This is the number of pages that the scanner is designed to process in a day. To pick the right scanner, try to estimate how many pages you will be scanning daily.
Double feed detection. This feature automatically stops the scanner when it detects that multiple documents have been fed at the same time. By stopping, the scanner allows you to refeed the documents properly.
Auto profile selection. If you have separate processing profiles for different document types, then this feature will allow you to avoid sorting the documents by their type. The scanner will automatically select the profile based on the fed document.
Blank page skipping. This function allows the scanner to skip blank pages, so you won't need to hunt for blank files after the job is done.
Power consumption. High-speed scans are usually used continuously. With this in mind, a power-hungry scanner could lead to hefty energy bills. Go for a power-efficient scanner if possible.
8 Fastest Document Scanners to Buy in 2023
Kodak's i4850 scanner knows no compromises. Extremely expensive, i4850 delivers a scanning speed of 150 ppm & 300 ipm, which makes it the fastest document scanner on our list.
The i4850 scanner is extremely heavy-duty as well. With a daily duty cycle of up to about 150,000 pages, Kodak's unit is a great choice for the toughest office settings.
The wide range of supported document formats is also impressive – this thing accepts paper from 2.5 x 2.5 to 12 x 17 inches. The feeder in i4850 takes up to 500 sheets at the same time as well.
Kodak has additionally put in the effort to ensure excellent image quality with i4850. This unit employs Perfect Page processing technology to provide consistently high-quality images (up to 600 dpi), even if your source documents aren't perfect.
Additionally, the Streak Filtering feature is here to compensate for things like dust.
This overview just scratches the surface of i4850's capabilities, but it should give you a good enough idea of what this thing can do. It's exceptionally expensive, but it's a great option for high-volume use.
---
Although not as fast as the Kodak i4850 scanner, Panasonic's KV-S8147 provides you with more options when it comes to feeding paper.
The size ranges here are a little wider – the minimum is 1.9 x 2.75 inches and the maximum 12.09 x unlimited inches. By "unlimited", Panasonic means that you can feed very long sheets of documents into KV-S8147, which is possible because it supports manual feeding.
Secondly, the feeder capacity in the KV-S8147 scanner is 750 pages, which allows you to feed pages less often than in the i4850 scanner.
On the other hand, KV-S8147 isn't as heavy-duty as the Kodak model – its daily duty cycle is "just" 100,000 pages. Apart from that, the Panasonic scanner is a little bit slower – 140 ppm/280 ipm.
In terms of scan quality though, KV-S8147 shouldn't be too far off the Kodak unit, especially with images thanks to the hardware image scanning. The scan resolution in this scanner goes up to 600 dpi and may be interpolated up to 1,200 dpi, though the interpolation quality will vary.
---
Canon imageFORMULA DR-G2140 is a relatively budget high-speed scanner. It surely isn't as heavy-duty as the units reviewed so far, but it doesn't cost a fortune either. Despite its price, it still has a few interesting things to offer.
The first thing to catch the eye in the DR-G2140 scanner is its connection interfaces – it has USB 3.1 along with Ethernet, whereas the previous scanners only had USB. DR-G2140 is much more compact than the other two scanners as well, which may matter to some people.
In terms of speed, this scanner is solid. In fact, it's as fast as the Panasonic scanner (140 ppm/280 ipm). The document size range is pretty good as well – from 2 x 2.8 to 12 x 17 inches – and the feeder capacity is 500. In Long document mode, this scanner can also take up to 220 inches long documents.
The daily cycle of DR-G2140 is a decent 70,000 scans per day, so it still is a good high-volume unit.
With that said, the image quality in this scanner will be inferior to that of the Kodak and Panasonic units. DR-G2140 doesn't have fancy image processing features, though its max resolution still goes up to 600 dpi.
---
The imageFORMULA DR-G2110 scanner is the lower-duty brother of DR-G2140. They are identical at the basics – they have the same connection interfaces, the same document sizes, and the same feeding capacity.
What's different is speed – DR-G2110 goes up to 110 ppm/220 ipm. Apart from that, the daily duty cycle in this scanner is 50,000 scans, which probably won't be enough for all-day scanning jobs.
DR-G2110 is noticeably cheaper than its bigger brother as well, so it's a relatively pocket-friendly scanner.
---
The Fujitsi FI-7800 scanner is positioned right between the Canon DR-G2140 and Panasonic KV-S8147 scanners in terms of pricing. It's a pretty advanced unit that delivers good speed and great scan quality, especially when dealing with text.
FI-7800 employs the PaperStream technology that delivers higher image quality along with high efficiency. Particularly, this scanner has the Automatic Profile Selection feature that sets appropriate image processing settings for each document automatically, eliminating the need for manual sorting.
Apart from that, you get the Advanced Cleanup Technology that allows for high character recognition accuracy. The scanner can even output scans at resolutions of up to 1,200 dpi!
When it comes to speed, FI-7800 is solid, but it could be better – 110 ppm/220 ipm in landscape mode and 90 ppm/180 ipm in portrait mode aren't that impressive for the price.
What is impressive, however, is the 100,000-page daily duty cycle, which is exactly as much as in the more expensive Panasonic KV-S8147 scanner.
The document capacity is also great – this unit takes up to 500 documents from 2 x 3 to 12 x 17 inches, as well as supports documents up to 220 inches long.
One thing that I dislike about this scanner is the older USB 2.0 interface. It should be pretty alright for most use cases, but it may sometimes cause bottlenecks when transferring the scans to your PC.
---
The Fujitsu FI-7600 scanner is a good option if you are looking for a portable unit. This model weighs just 24 pounds, whereas other scanners on our list weigh about 50-60 pounds, some even more.
Notably, the USB version in this scanner is 3.0 as well, so file transfer with it will be faster than with the FI-7600 scanner.
On the other hand, what FI-7800 is much better at is high-volume operation. FI-7600 has a daily duty cycle of just 30,000 documents – more than 3 times lower than in FI-7800.
The speed is a little lower as well – 100 ppm/200 ipm in landscape mode and 80 ppm/160 ipm in portrait mode. Likewise, the feeder accepts up to only 300 sheets.
With that said, the FI-7600 scanner retains the Advanced Cleanup Feature, as well as has Auto Color Detection. The latter seems to be different from FI-7800's Automatic Profile Selection, but it serves a very similar purpose.
The document sizes are also the same, except for the minimum width – it goes as low as 2.72 inches.
And perhaps most importantly, FI-7600 is about half the price of FI-7800, so its specs are actually pretty great.
---
Belonging to Fujitsu's flatbed scanner series, FI-7280 is a compact high-speed unit weighing just about 20 pounds.
This scanner is much less heavy-duty than the so far reviewed scanners. However, it's much cheaper as well, and it still has a few interesting features to boast.
First up, the speed in this scanner goes up to 80 ppm/160 ipm, which is great for the price. This isn't much slower than in much more expensive scanners.
Secondly, this scanner is very power-efficient. Its power consumption goes up to around 38 watts, whereas previous scanners consumed from 50-60 watts up to 200.
In terms of image quality, Fujitsu FI-7280 is great as well – its max output resolution is 1,200 dpi. The familiar PaperStream Capture is also here to make scanning quicker and more efficient.
The document sizes here are pretty good but relatively limited – sizes go from 2 x 2.13 to 8.5 x 14 inches. In Long Document mode, you could feed up to 220 inches long pieces as well. The feeder capacity in FI-7280 is just 80, but given the size of this thing, it's quite decent.
Finally, you get a daily duty cycle of 6,000 pages. This is tens of times less than in some other scanners on our list, but for the price and size of this thing, we can't really complain. FI-7280 isn't designed for heavy-duty use anyway.
---
Lastly, we have the Fujitsu FI-7160, which essentially is the FI-7280 scanner without the flatbed. With that said, FI-7160 is less suitable for heavy use than FI-7280 due to the 4,000-page daily duty cycle and slower scan speed of 60 ppm/120 ipm.
On the other hand, FI-7160 is 10 pounds lighter and much more compact than the FI-7280 scanner, so it's a great option if you need a mobile high-speed scanner.
FI-7160 is much, much cheaper as well, which makes it a good budget option for light office use.
There may be some other minor differences between the two Fujitsu models, but capacity, size, and price are the most important ones. Other than these, FI-7160 and FI-7280 are pretty much identical – this applies to their wattage, max output resolution, feeder capacity, and the PaperStream tech.
Final Thoughts
So there you have it!
Were you able to find the best high-speed scanner for your needs? The right scanner won't necessarily be very fast – along with speed, you should pay attention to other specs as well to make sure that you are getting the best value for the money.
To pick the right scanner, remember the key features that we've talked about at the beginning of this post. Besides, be sure to research scanners more in-depth – we've only covered those features that are connected with heavy-duty use.